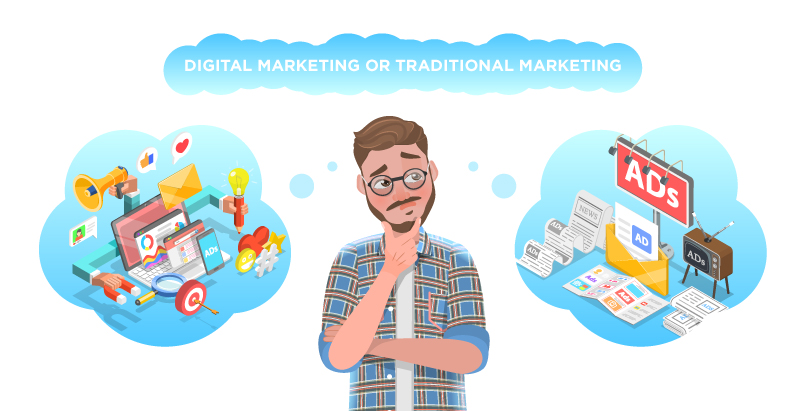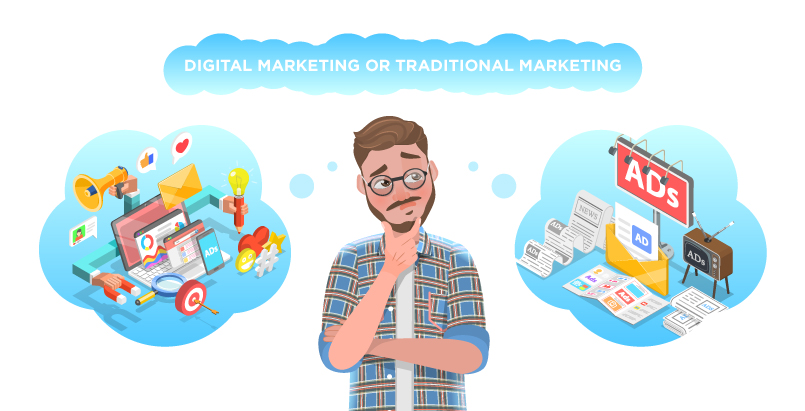 Do you remember the days when a TVC was not just an advertisement? The motive was to capture the audience's attention, touch a viewer's heart, and stay in their mind for a long time. Advertisements of Fevicol, Lyril and Nirma are some classic examples of this.
However, like everything in this world, advertising has evolved. And so have the mediums. Unlike old times, advertising agencies have made the shift to newer and more customer-centric platforms. There is a global shift towards digital platforms and digital marketing. It's known as the new age marketing technique to attract the new age audience.
As a well-known digital marketing company in Mumbai, we are often asked our opinion on this. Our clients are well versed with traditional marketing techniques but are new to digital marketing. They wish to adopt marketing strategies that will give them the maximum returns but also want to establish a connection with the new age audience.
So, which marketing technique should your brand opt for? But to answer the question, know what these techniques are about.
| | |
| --- | --- |
| TRADITIONAL MARKETING | DIGITAL MARKETING |
| Old, well-researched marketing approach | New, explorable marketing approach |
| Meant for audience connect and effective brand recall | Meant for audience engagement and creative advertisements |
| Tangible mediums like newspaper, hoardings, brochures, TVC | Mediums like social media platforms and digital platforms |
Simply put, both Traditional & Digital Marketing techniques have their own benefits. Each different from the other, but for the same purpose. Focusing more on the USPs, let's understand a bit more about these techniques.
| | |
| --- | --- |
| TRADITIONAL MARKETING | DIGITAL MARKETING |
| Impactful, Memorable, Permanent | Good Engagement, Measurable, Targetable |
| Easily Approachable | Can be Individually Designed |
| Indirect Communication & Storytelling | Direct Communication |
We at Collateral, are a creative and digital marketing agency in Mumbai, and we strongly believe that an all-round, effective marketing approach for your brand needs to have a balance between Traditional and Digital marketing strategies. Today, advertisements are where the customers are, which was not the case in the old days. This helps to build customer connect and follow up with brand recall, easily.
As the new age Storytellers, Collateral is brimming with ideas for your brand. We understand what your brand needs. We are the architects that design the right marketing approach for every brand. As a digital marketing company in Andheri, we provide all the services related to digital marketing. Complementing this, we use our story telling passion to weave advertisements for traditional marketing as well. Get in touch with us. Visit collateral.co.in.