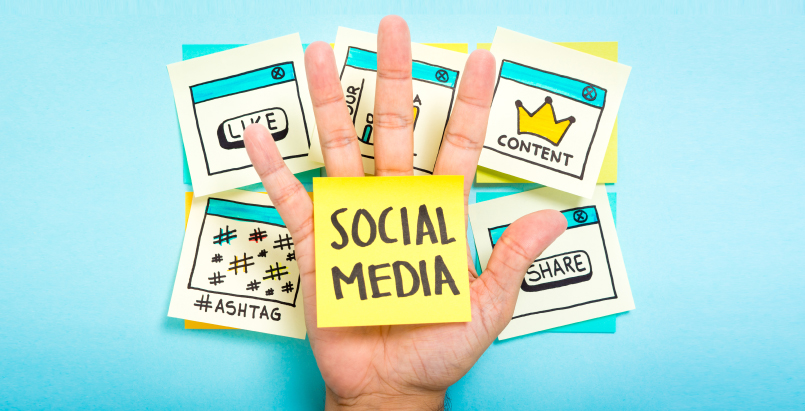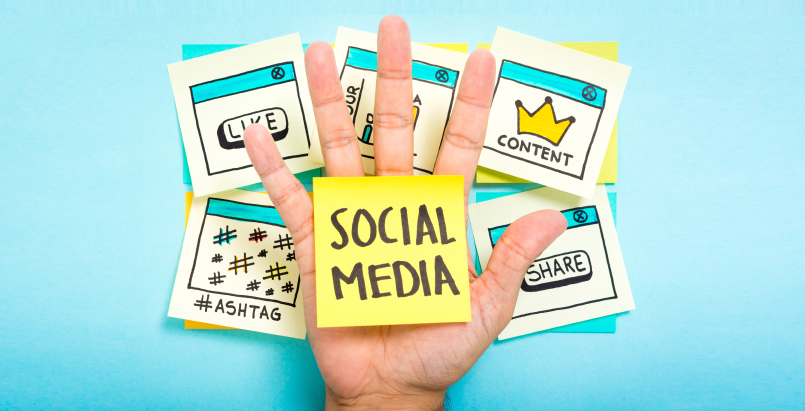 Social media thrives on the lifestyle of its users and has relentlessly curated features for its audience and brands alike. While the world and our lives changed forever, social media too did undergo a revolution. In the past year, media channels introduced multiple features and trends to bring about a change in their digital algorithms. These rapid changes set a whole new challenge for brands and marketers who need to keep their strategies under constant review, adapt to trends effectively and pivot their way in-line with their evolving audience. We've done the homework for you, making your job easier with a list of top 8 social media trends that 2021 has in store for us.
Welcome to the future of social media trends that is smart, technology-driven and personalised for every customer and their needs.
Stories, Live streams and Reels will Continue to be Popular
The global health crisis brought a shift from face-to-face meetings to Zoom conferences and live concerts changed to remote live streams of artists. As a result, many brands adapted to the new digital norm to express and connect with their customers. While Instagram Reels along with live streams have been a great real-time interaction and an entertainment portal, the famous FOMO disappearing pattern of stories engaged nearly 50% users to head to the brand's website to make a purchase. According to a research by Sprout Social Index, 40% of consumers would be interested to see more branded live videos in 2021.
UGC will take the Centre Stage
User Generated Content will hold a lot of significance to ensure customers resonate with brands. Marketers must plan strategies with a goal to convert prospects into spokespersons who would flaunt their love for the brand with their peers to eventually garner a higher reach at no extra cost.
Personalisation for Every Customer will be Paramount
We all love a little attention, don't we? With advancement in different technologies, it is now possible for marketers to personalise and target customers with the right ads at the right time. Advanced tracking and cookies help social media marketers tap customers at the different stages of the customer life cycle with adequate reminders.
A Rise in Local Targeting and Social Commerce
Local targeting is synonymous with SEO for social media. With multiple travel restrictions, location based targeting and geo-tagging will help brands connect with local customers, increasing footfall at their stores. Social commerce on the other hand will help brands to go beyond boundaries with quick and easy shopping on smartphones. A research published on Hootsuite states 55% of fashion shoppers have made a purchase based on a creator's post whereas social media referrals can influence the purchase decisions of 71% of users. Targeting customers through their favourite influencers with the ability to shop what they see could be the best way to generate sales.
Brands will Understand their Customer Better
There has been a significant rise in tools that help brands understand their customers' needs, wants and lifestyle which eventually help them target these sets better. Integration of iOT and machine learning track the behavioural patterns of customers through multiple touch points which assists marketers to make predictions based on the same. Social listening is yet another interesting tool used to monitor social conversations about your brand and competitors backed with key insights.
Rise of Technology
People seek more meaningful interactions virtually amid the times of social distancing. That gives room to one of the most realistic modes of interaction - Virtual and Augmented Reality. Marketers can now go beyond tapping just two senses such as seeing and listening with experiential based selling. Social media platforms such as Facebook Horizon is beta-testing a virtual world that allows people to connect and explore with Oculus VR. While there is a lot of hardware involved in VR, Augmented Reality is more readily accessible through a simple smartphone. To sum it up, the early adopters of these technologies will leave a lasting mark covering a larger market share and mindshare of the customer.
Dawn of New Social Media Platforms
With a significant 25% hike in the screen time of smartphone users in the last year, many apps have made room in the memory of not only devices but people alike. The top 3 apps that have made a strong hold and impact are Clubhouse, Houseparty and Helo. While Clubhouse is an audio based app with established users such as Oprah, Kevin Hart, Drake and many more; Houseparty is a messaging and video conferencing app with over 20 million users where brands can sponsor a 'houseparty' hosted by influencers who can answer questions raised by attendees about your brand. Helo on the other hand is actively used by content creators and marketers to create meaningful and engaging conversations in more than 13 Indian languages. Brands can creatively device strategies and broaden their reach beyond just traditional social media platforms with the adoption of these new media channels.
Evolution of Utility Applications
A few years back if we were told there would be platforms beyond Facebook and Youtube, we wouldn't be accepting towards it. But the launch of Instagram, Snapchat, Bumble and other such platforms have brought hope for many such apps to up their game with better features and personalised content for its users. Thus, we can predict that once there is a saturation in such apps, utility apps that already hold a space in our mobiles will go beyond their current offerings to match up with the competitors. Some of the examples could include Spotify evolving into a dating platform for people with the same taste in music to Strava, a fitness social media app for health and sports enthusiasts. The emergence of these platforms would ease the load for marketers as they would find a niche customer profile under one roof.
Brands need to constantly anticipate, track and study the latest social media trends in order to build a stronger presence and break the clutter in 2021. We know there's so much that's adding up and evolving every second, that prioritising these in your strategies may be a bit of a challenge. That's when you reach out to the experts at Collateral who curate just the perfect mix to leverage your brand adapting to the latest trends. Contact us at collateral.co.in to create a brand that stays ahead of its time, always.