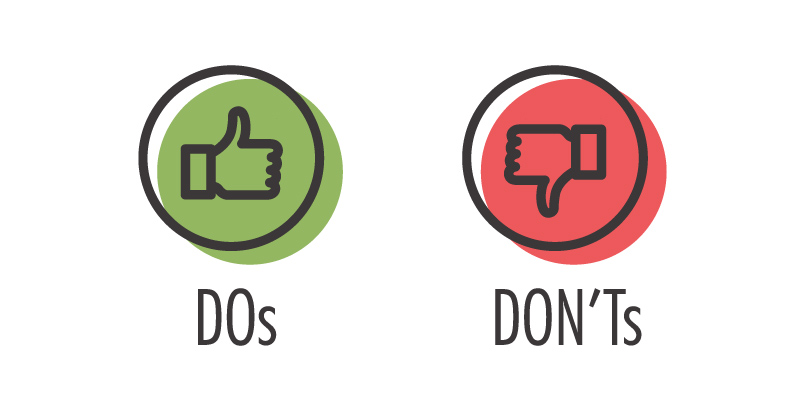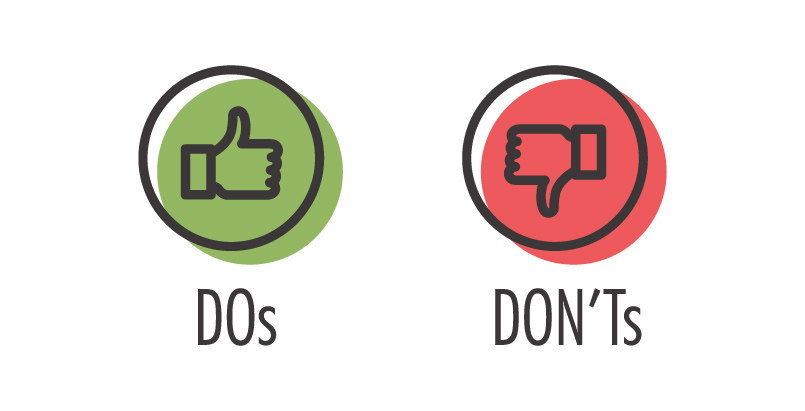 LinkedIn is the world's largest professional networking website used by millions of people around the world to build industry connections and strengthen professional relationships. Even though this was the primary purpose of LinkedIn, today it has also become a potential network for brands to advertise and conduct campaigns that could put them in contact with the world's largest audience of active and influential professionals.
There has been a rise in the number of brands who have started using LinkedIn as an additional medium to communicate, advertise and market their brands to the cream of the crop. LinkedIn, through the various advertising and marketing opportunities it offers, can also be a route your brand could look at. However, there are certain things that brands should keep in mind before they venture into this professional network to advertise and market themselves.
Here's a list of few DOs and DON'Ts of LinkedIn marketing:
Dos:
Organic Brand Boosting
The organic way of boosting, although considered 'traditional' by some, remains one of the top ways to establish your brand presence on any social media website or network. Organic boosting includes making sure that your LinkedIn page is up-to-date and in-trend.
Encouraging your employees create LinkedIn profiles for themselves is another way of organic brand boosting. Joining your industry-specific group is another way you can organically build connections and establish your brand in these groups, thus drawing a larger audience through these groups.
Understand Different Ad Formats
LinkedIn provides you with a wide array of ads formats to run campaigns. Through effective use of these features, brands can drive leads and reach out to audiences. There are many ad formats like Single image ads, Carousel ads, Video ads, Follower ads, Spotlight ads, Job ads, etc. Making the most of these types of LinkedIn ads could enable brands to keep building an ideal audience, understand them and therefore, create compelling campaigns.
Create Professional-looking Ads
You always want your content to look good before you release it for your audiences. However, as LinkedIn is a professional network, brands should be keen and alert about the content they post. Ads should be clean and error-free. The information to be provided should be very polished and sophisticated. Following these enables brands to create effective campaigns that interests professional audiences.
Constant Testing of Ads
Another crucial cog in the wheel before launching ads is to test them. You want to ensure to put out the best version of your campaign. You can run an A/B test on LinkedIn by showing two different ad creative to the same audience and which helps you understand which one generates more clicks, leads, etc.
This enables brand to understand the tastes and preferences of the audiences. As a result, testing ads and campaign is an important task that brands need to undertake while advertising on LinkedIn.
Don'ts:
Excessive Sales Promotions
Your main intention of advertising on LinkedIn would obviously be to promote your brand and drive sales. However, advertising on LinkedIn needs a smart approach. Brands have to be very careful of excessive sales promotions which might result in a negative response from audiences. Brands also need to build relationships with audiences before they start selling services, goods, etc.
Creating Verbose Content
Brands should be alert about the amount of content they release in their ads. They need to make sure that the content they post are not extra-long and text heavy. Verbose advertising will lessen the effectiveness of the campaign. Using crisp and correct language will enable brands to connect to users and help audiences understand the brands quicker and better.
Unwanted Sharing
Keep the content your share through your brand's LinkedIn page relatable and relevant. Also keep tabs on how much you share. Sharing too much or too less can lead to disappointing results. Maintain exclusivity when you share and make sure they resonate with your ideas and give brand credibility.
Ineffective Ad Targeting
LinkedIn provides unique targeting criteria for brands to advertise like company names, industries, size, job functions, etc. With so many targeting options, choosing the right options might get confusing at times. Brands need to keep an eye on the target audience size, and understand what tools narrow an audience and what widens it.
Here at Collateral, we offer high quality advertising and marketing solutions across all social media platforms. The knowledge of social media and ways to advertise on its many networks is where we thrive! Contact us at collateral.co.in and let's journey together and create brilliant advertising and marketing campaigns on LinkedIn that are sure to provide the results you're looking for!