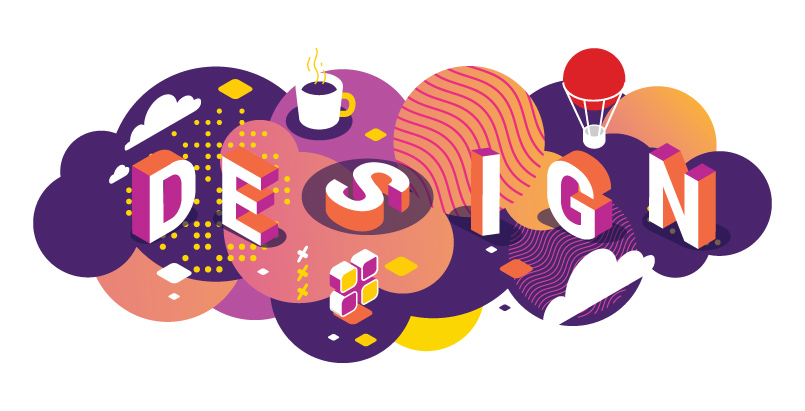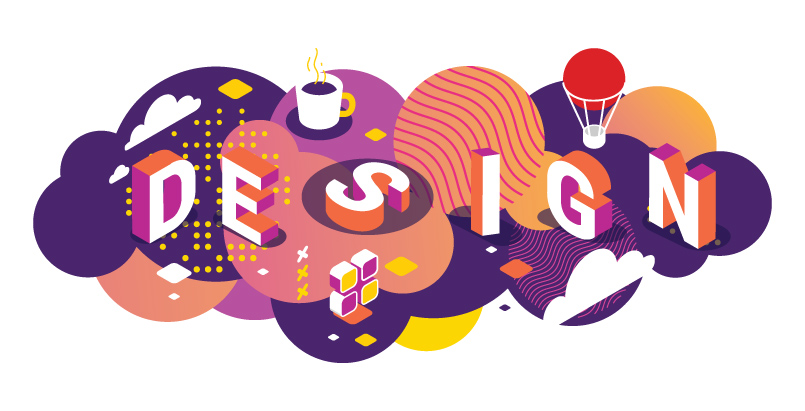 We live in a world full of advertising campaigns. Even in the times of isolation, if one thing that's been constant in and around us, it is advertising.
Advertising entails techniques and practices undertaken to gain the attention of audiences, to communicate and persuade them to respond in a certain way towards what is being advertised. To do this, advertisers and brands capitalize on a variety of messages, graphics, themes and stories.
As a creative advertising and marketing agency, we know that perfection in the smallest details of an advertisement make it a success. Missing out on these small details could render an advertising or marketing campaign a failure. One of these small but very crucial details is – the design!
A good design can bring big success to brands. It can be the difference between gaining a customer or sale and losing them. Design has proven to be one of the most important factors not only in attracting new customers but also gaining credibility.
Let us therefore look at what a good design can do for your brand in the following points:
Helps you make a good first-impression.
Good design, in any form of advertising, helps brands make the right first move in communicating with the audiences. The right usage of colours, textures, spacing, formatting, images, etc. helps present the content in a balanced and more effective manner.
A well designed logo can help brands stand out from the rest of the competition and speak for itself. Therefore prioritizing the creation of a good logo should be one of the first steps brands take in their efforts to reach out to the audiences.
Furthermore, in today's times, brands have probably only a few seconds of attention from the audiences in which they have to communicate effectively. Therefore, a good design and advertising layout enables brands to grab the attention of their audiences.
Design does more than words can say.
Words no matter how good, if not placed in an attractive form, often loses its effectiveness. Therefore, brands need to spend as much, or even more, time in deciding on an effective design that not only compliments the copy or content, but also reflects the brand ideas and values.
A well-crafted design gives a good back-up to the communication you hope to reach to the audiences. To hit a home run with content, you also need a good design. Carefully chosen images, shapes, graphics, etc. can have more effect than hundreds of words of copy could.
A good design also aids in building character of the content in display. It is the purest form of persuasion in getting the audience to have a look at the communication being made. Meeting visual aesthetics enables individuals to identify with you more effectively.
Good design makes brands more visible.
Relationships with customers and audiences, in today's times, depends a lot upon emotions. A beautiful design enables just that, and allows brands to communicate emotionally. Incorporating impactful and memorable cues in the visual of the campaigns is a brilliant way to make it more effective and visible.
Rising above the noise, in today's cluttered world, is a difficult task. With the world filled with all kinds of advertising and marketing campaigns, brands that pay a lot of attention to detail, are the ones who achieve huge success.
Gives brands a distinct identity.
In this age of high level of competition, brands are always looking to stand out from the rest. If brand designs are in-trend, modern and interesting, audiences are automatically drawn towards the brands and its communication. Beautiful things are perceived as better, and people inherently biased towards beauty. Therefore, brands should always strive to make their campaigns, communications and logo more beautiful and aesthetic.
As a result, the opportunities that brands gain through good design in their communication are immense. Therefore, brands must not and should not turn a blind eye towards designing. Time and again, it has been proven that a good design can do wonders. However, brands often find themselves confused as they strive to find the 'right' design that speaks of their identity. That's where we come in. Contact us at collateral.co.in and let us help on your journey to find compelling and impactful designs that not only speak of you as a brand, but also helps communicate wonderful messages and draw attention from the audiences you wish to target.