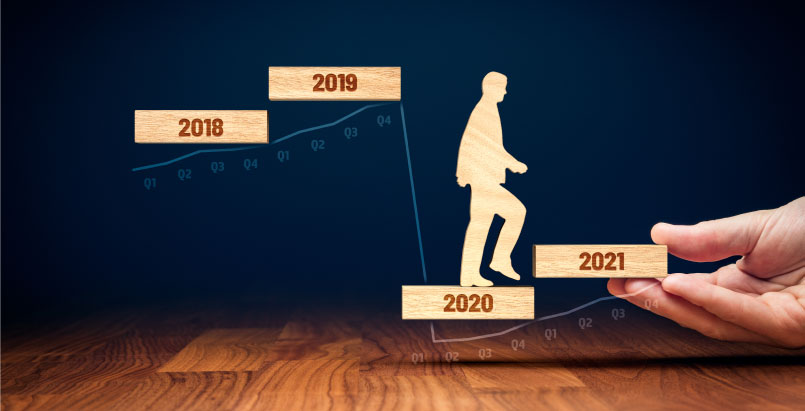 Of the many changes that were introduced in our lives because of the COVID-19 pandemic, one of the most significant changes was making our lives virtual and online. Three months into this global pandemic, which has resulted in India now becoming the Asian epicentre, our lives have been impacted in a way none of us would have imagined.
While the media sector has seen a boom of consumption because of the restrictions on other forms, quite ironically advertising revenue has disappeared in a puff of smoke. Our lives have moved from being outdoors for most parts of the day to being confined within the four walls of our home. How has this switch then affected the print and OOH media? Let's have a look.
Is the end near for print publication?
The Government included print and media as 'essential services' that are allowed to function during the lockdowns. Several media outlets including the WHO have released statements that newspapers and magazines do not transmit the virus. Even then, customers have opted out of receiving their daily newspapers.
With the dawn of the pandemic, it is starting to seem like India has made the digital transformation in consumption of news. News organizations and agencies are also moving to digital platforms to provide news content, as it their only resort.
However, the Government of India constantly speaking about 'fake news' through social media, may prove to be a boon in the favour of the newspapers and dailies as there is no firm credibility established in receiving news and information over digital platforms yet. People are still sceptical about what they see, hear or watch on online channels.
This comes as good news for the print publication sector and as a glimmer of hope for their life after the COVID-19 pandemic. Although we might see a lot of change in the way we consume information from print publications, it looks like the end is not near, not anytime soon at least.
What about the future of OOH? How will it fare post the lockdown?
The OOH sector faces a major strain with no alternative solutions to reach consumers due to the confinement of people in their houses. While OOH campaigns have been cancelled and are also in lockdown like the most of us, the future of OOH marketing seems like a good option for businesses to add in the marketing mix and pick up the pace which has slumped.
The power of OOH might only seem to increase once things get normalized and movements begin. Moving to a digital OOH platform to relay information and send communications relevant to the world today could be a smart solution. As India is a constantly buzzing country, OOH, posters and POS in public space may turn out to be prime marketing spaces for organizations and can be used for important messages and announcements.
The opportunity to create greater awareness in public spaces through the use of OOH marketing can be seen as a very investible market for organizations wanting to grow back up after the pandemic pressed the pause button on their full-fledged functioning.
While the world waits for the pandemic to subside so that it can resume functioning again, there has to be an acceptance that things might not be the same again. The advertising world, through its various routes and paths to reach brands and organizations to its consumers, will also have to search for innovative and new ways to build up consumer engagements and quick sales.
We still wait to see how the return to 'normal' or the beginning of a 'new normal' will look like. One thing is for sure, it is time for publishers to seriously look at digital platforms.
While newspapers and OOH have seemed to have taken a pause, consumption of news and information is happening digitally. This trend may continue in the future too. Hence, news organizations and marketing agencies, if they have not yet, should make the digital move now. You need a creative advertising agency to help you make the move to a digital space, pace up your business and reach the right audiences. Let us help you out, contact us at www.collateral.co.in today.