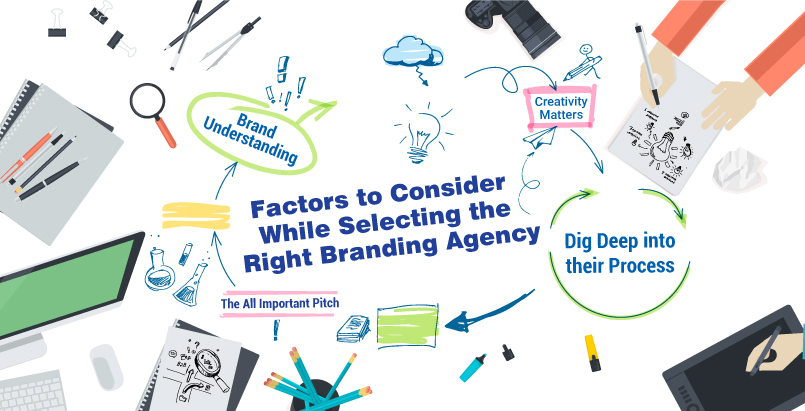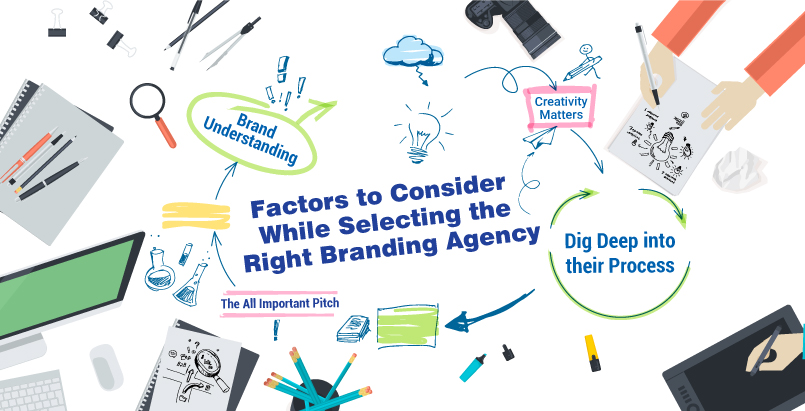 Branding or re-branding your business is a significant investment. After working out the branding, re-branding or new packaging design for your business, you'll be faced with the tough task of figuring out which branding agency in India is best suited for your brand and business. There are a variety of factors to consider when selecting a branding agency, but below we highlight a few important ones.
Business or Brand Understanding
The most important criteria when choosing a branding agency in Mumbai or, in fact, India is their understanding of your business. Look beyond their most impressive prior work and their biggest clientele, because beautiful and impressive brand identities and branding designs are not the sole solution to a business problem. Do they have the ability to understand your industry, your business, your market position and your consumer? Will their ideation and design be driven by their understanding or is their focus plainly on designing engaging visuals? The ideal branding agency will bring a unique point of view about what value addition they can bring to the project or business.
Creativity Matters
When it comes to branding, a cookie cutter approach doesn't garner many eyeballs. Select a branding agency that will help set your business apart from the competition with innovative solutions and creative ideas. This will help you stay current and figure out both, the strengths and weakness with your current business positioning. A great creative catches your audience's attention and helps you stand apart from your competitors. Ensure that their portfolio has designs which are fresh and contemporary. Your preferred agency's work should stand out from other agencies that you are interviewing. They should have a vast understanding of branding, design and marketing trends. While creative works are not always the solution, you should always be on the lookout for an agency that can always deliver creative solutions.
Dig Deep into their Process
Without a set process, it is impossible to brand or rebrand any business or products. While many agencies follow a certain process for projects, it is important for you to get a peek inside your prospective agency's processes. Most agencies follow a simple three step 'define, design and deliver' process, but what happens at every step differs from agency to agency. Make sure their process aligns with the scope of your project and the deliverables included in your plan.
The All Important Pitch
After going around the block and checking references, it's now time to invite your shortlisted agencies to come in and pitch. During the pitch process, all you have to do is sit back and observe the mettle of each pitch. Which agency opens your leadership team's mind about the endless possibilities? Which agency's pitch is so impactful, it enables you to begin the work asap? Which agency feels right? Once you tick off all these boxes, the decision entirely rests in your hand.
Choose wisely when hiring the right branding agency for your business or brand. Select the one which can help you create a meaningful brand strategy that delivers the results you need, one that can work side by side with you for the next few months. Or simply end your search for a creative branding agency, by logging onto www.collateral.co.in.