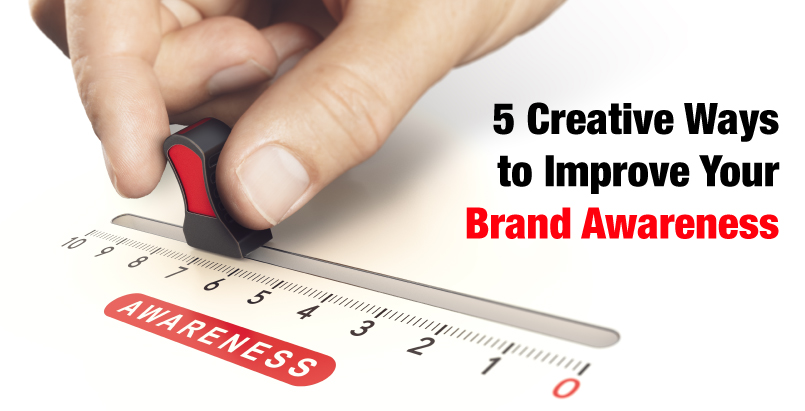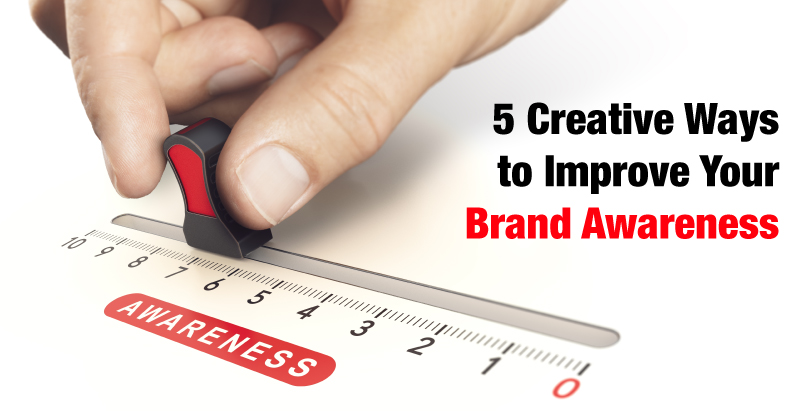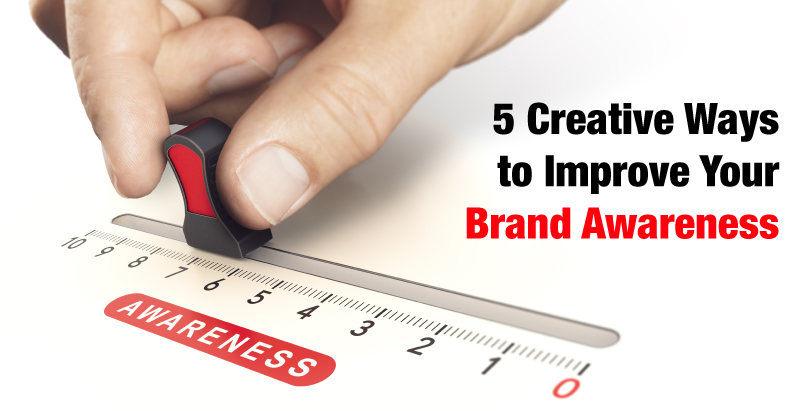 5 Creative Ways to Improve Your Brand Awareness
"Your brand is the single most important investment you can make in your business."
Let's begin this conversation by taking a simple packaged bottle of water as an example. When you need to purchase this bottle of water do you ask for any bottled water brand or a Bisleri? This is an example of successful brand awareness that ultimately leads to brand recall. Not only has the brand invested in its product, but it has branded its product so well that it has given its audience the assurance of pure and safe bottled water.
So, what is brand awareness?
A very simple answer: Customers are aware of your brand's presence.
Your brand's identity is much more than the products it sells. It is an extension of who you are and the solutions you wish to provide your customers. It is the essence of hope you sell to customers. At the end of the day, customers should be able to recall or recognize your brand for the product or service you provide to ease their problems.
Why is brand awareness important?
Having a strong brand awareness means having a high recall value. This means your brand and product are at the top of your customer's mind when they think about the solution to a certain problem. Not only have you created a niche audience but you have also created visibility and approachability when customers can interact with your brand. Thus, leading to brand loyalty. Take for example Nike, Coca-Cola, or Zomato, each of these businesses etched a name for themselves by investing in brand awareness.
You don't have to be as big as these companies to benefit from brand awareness, but there is a lot you can learn from how they built their brands. Here are 5 creative ways to improve your brand awareness:
Social Media
You may have taken your brand online, but have you entered the social media playground? As a brand, you need to be consistent on social media. Plan out your monthly calendars, posts, and research your target audience. Create custom hashtags, hop on the trend bandwagon, push out reels, go live, create engaging content, talk about your brand's USP, and more. This will result in increased eyeballs and thus result in brand awareness.
Example: Dunzo
When COVID-19 took over businesses, this hyperlocal delivery services company created waves for itself on social media and thus retained recall. From topical posts to showcase their brand story, collabs, hyper-local communication, Twitter interactions, understanding of interface, and social media campaigns, Dunzo has done it all to create brand awareness and recall.
Influencer Marketing
A guaranteed way to improve and increase brand awareness is through influencer marketing. It is a crucial factor in increasing sales and revenue in the long run. Emerging brands may want people to know what they do. Through influencer marketing, you will witness an increase in impressions, reach, branded search volume, social media mentions, and website traffic from social media channels.
Example: Mama Earth
Mama Earth is an example that disrupted the market during COVID-19. It is majorly due to Influencer marketing and partnerships with mom bloggers and influencers, the brand has managed to create a unique identity for itself. It focuses on utilizing influencers across various digital platforms and thus creating a compelling brand image.
Sponsorships
Not all brand-building happens online. Brand awareness can be established when you sponsor events or contribute to the greater good too. When your brand goes beyond and extends its arm for a social cause, it allows you to create brand recognition and audience interaction.
Example: Byjus
In 2022, Byjus became the official sponsor for the FIFA World Cup in Qatar. Since the Ed-tech brand was advertised all over the world, it gave the company a cost-effective hold in developing markets like Mexico and Brazil.
Invest in Quality Packaging
A creative way to improve brand awareness is to invest in quality packaging. When you invest in quality packaging, you need to ensure a clear, and concise message that reflects your brand and its values. At the end of the day, your packaging serves as a medium of communication from your brand to your audience. Thus, naturally establishing brand awareness.
Example: The Whole Truth
Through its unique packaging design, The Whole Truth (formerly And Nothing Else) aims to educate customers about food and rebuild the world's trust in food.
Hire a Branding Agency
With the digital space booming, it has become empirical to continuously evolve with time. From creating campaigns to managing your social media presence, and making sure you are up-to-date with the ongoing trends is not an easy task to handle. You should leave it to the experts that can improve brand awareness. Over the past decades, branding agencies in India have helped companies build and accelerate their growth to ultimately become an indispensable part of culture and society.
As a branding agency in Mumbai, we at Collateral understand the impact of improved brand awareness. From telling your story and becoming a household name, we are your one-stop shop. Find out how, at www.collateral.co.in